COVID-19
HealthCheck App
If you need help after reading everything, please reach out to HelpDesk@GCSWarriors.org.
Facility Codes (case-sensitive)
PreK - CO2reKhL

Kindergarten - YNDgfQx0

1st Grade - gfqR62r6

2nd Grade - LUsSDVsw

3rd Grade - 1EPa4AQs

4th Grade - fqZWF7Co

5th Grade - LYDtjPZb

6th Grade - Plm89OH8

Middle School - Jrc0V55g

High School - K7nAzZSs

Athletics - RX04o4IL
Procedures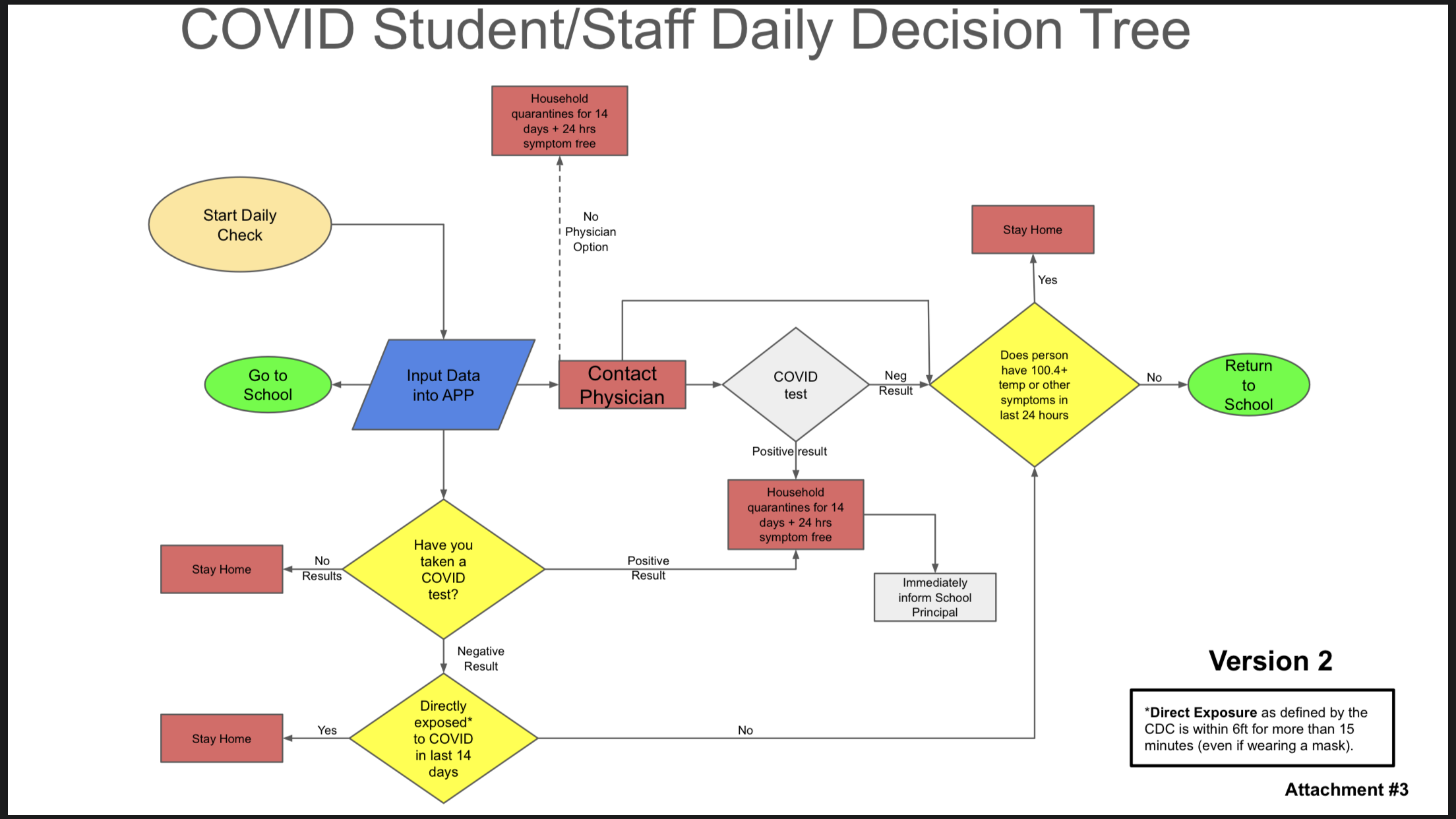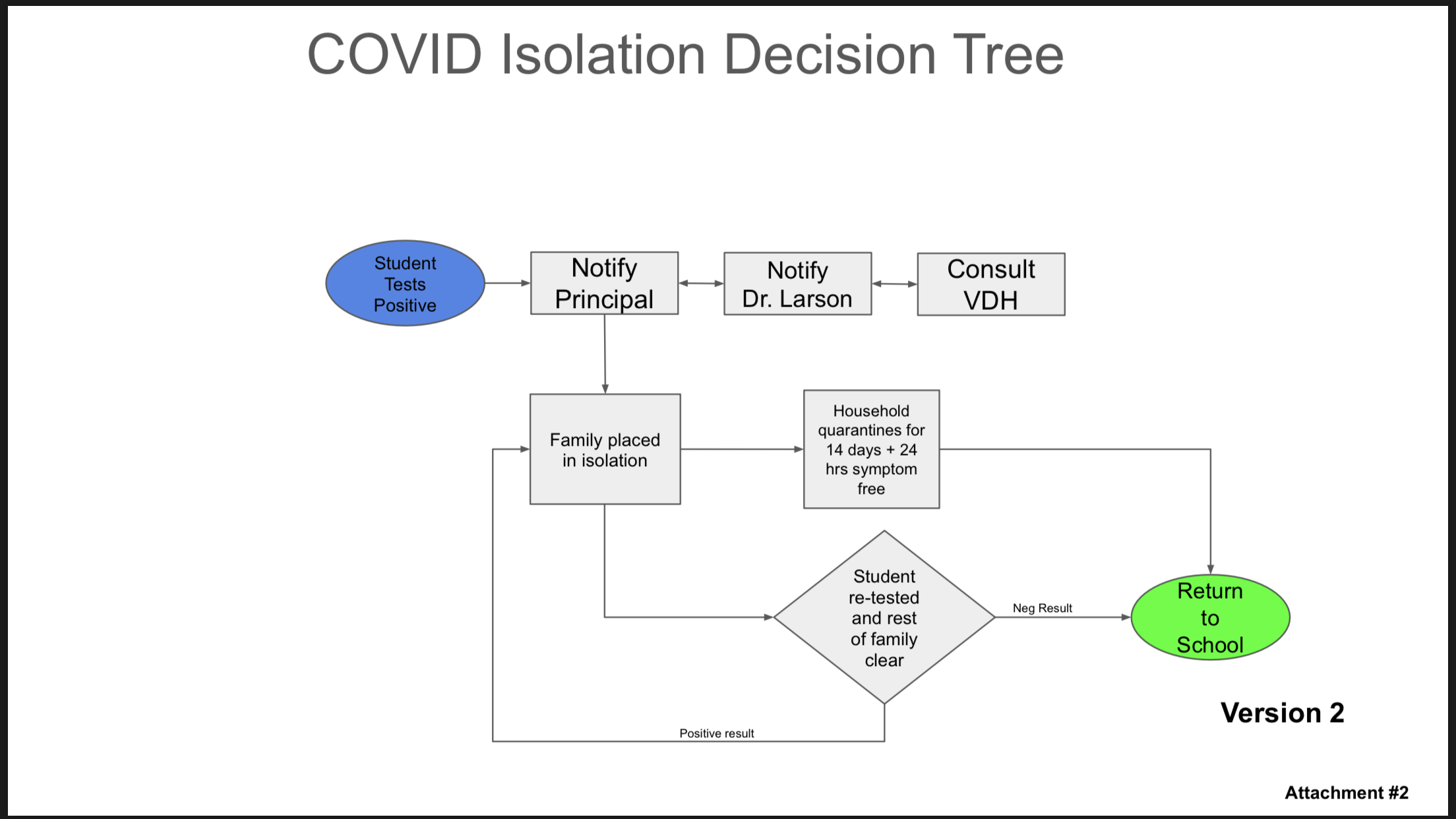 ES/MS COVID Traffic Arrival-Dismissal Plan
COVID Decision Trees 8/24/20 PDF
Letters to GCS Families
August 13, 2020
Returning to School Blog Post by Dr. Larson
____________________________________________________________________________________________________________________
June 10, 2020
We finished a successful 2019-20 school year because of the efforts of our teachers, students, and parents. We are still facing some unknowns in our future. We are working through the governor's latest decree on reopening of schools. I have found through my research of COVID-19 that schools around the world who have reopened have not seen any outbreak clusters within their schools. Israel is the only country that had an issue, and it was primarily with a large high school in Jerusalem.
We are approaching next year with a Risk Management approach. Our goal is to manage our risk and adjust our strategies as risks increase or decrease. With this in mind, we have developed several plans for next year to be ready for whatever happens. We are still developing the details for each plan and will continue to work on them through the summer. The plans begin with normal operations (how we operated before March 2020) and escalate to remote learning as our last option. After assessing the reopening requirements, we will determine which plan we will use to start the year.
Financial Aid Increased GCS has put aside a little money each year for a time such as this. We will increase our Tuition Aid (TA) for parents who have been laid off or lost their jobs during this time. If you would like to help make this happen for a child at GCS, please reach out to Kristen Lihos.
---
March 23, 2020
Dear GCS Family,
Today, Governor Northam's closed schools for the rest of the school year. This means that we will not return to our physical classrooms, but we will continue with our remote schooling through May. Because we were proactive at the beginning of the crisis, we are ahead of most schools and will not have to make up for the lost schooling like government schools.
Thank you for your support and flexibility, as we have adapted to remote education. We are thankful for the Chromebooks from our bid for cause -- it has given us the ability to engage online.
Overall, the feedback has been positive. We know that we still have some kinks to work out -- remember, we just completed our first week of remote schooling. I always think of big changes in terms of crawl, walk, and then run. We are still in the crawling stage.
The office hours for our campuses:
ES/MS Office will be open Wed, 8am-5:30pm
HS Office will be open Mon-Thu, 9am-1pm
We will be conducting a survey for feedback. The link will be in this week's Warrior Weekly. We look forward to hearing from you what we have done well and any areas in which we can improve.
We are going to extend Easter Break. School (online and remote) will be closed from Monday, Apr 6, through Monday Apr 13. We will resume classes on Tuesday, Apr 14.
As a reminder, if you have any class-related questions, please contact your child's teacher. If you have any general questions or concerns, please contact either Joanne Kinder or Casey Musselman.
Thank you for your support and patience. We will continue to provide status updates.
Here are the some of the best ways to keep your family and the school community safe:
Wash hands for 20 seconds or use hand sanitizer frequently, especially before eating and after sneezing or coughing.
Cover your mouth or nose with a tissue when you cough or cough into your elbow or sleeve.
Avoid touching eyes, nose and mouth with unwashed hands.
Develop and maintain good health habits with regard to hygiene, diet, and sleep.
Here are some reference websites and documents with more information:
CDC Website: https://www.cdc.gov/coronavirus/2019-ncov/index.html
VA Dept of Health website: http://www.vdh.virginia.gov/surveillance-and-investigation/novel-coronavirus/
God Bless.
Donald M. Larson, PhD
Head of School