Pass It On 2019
Pass It On!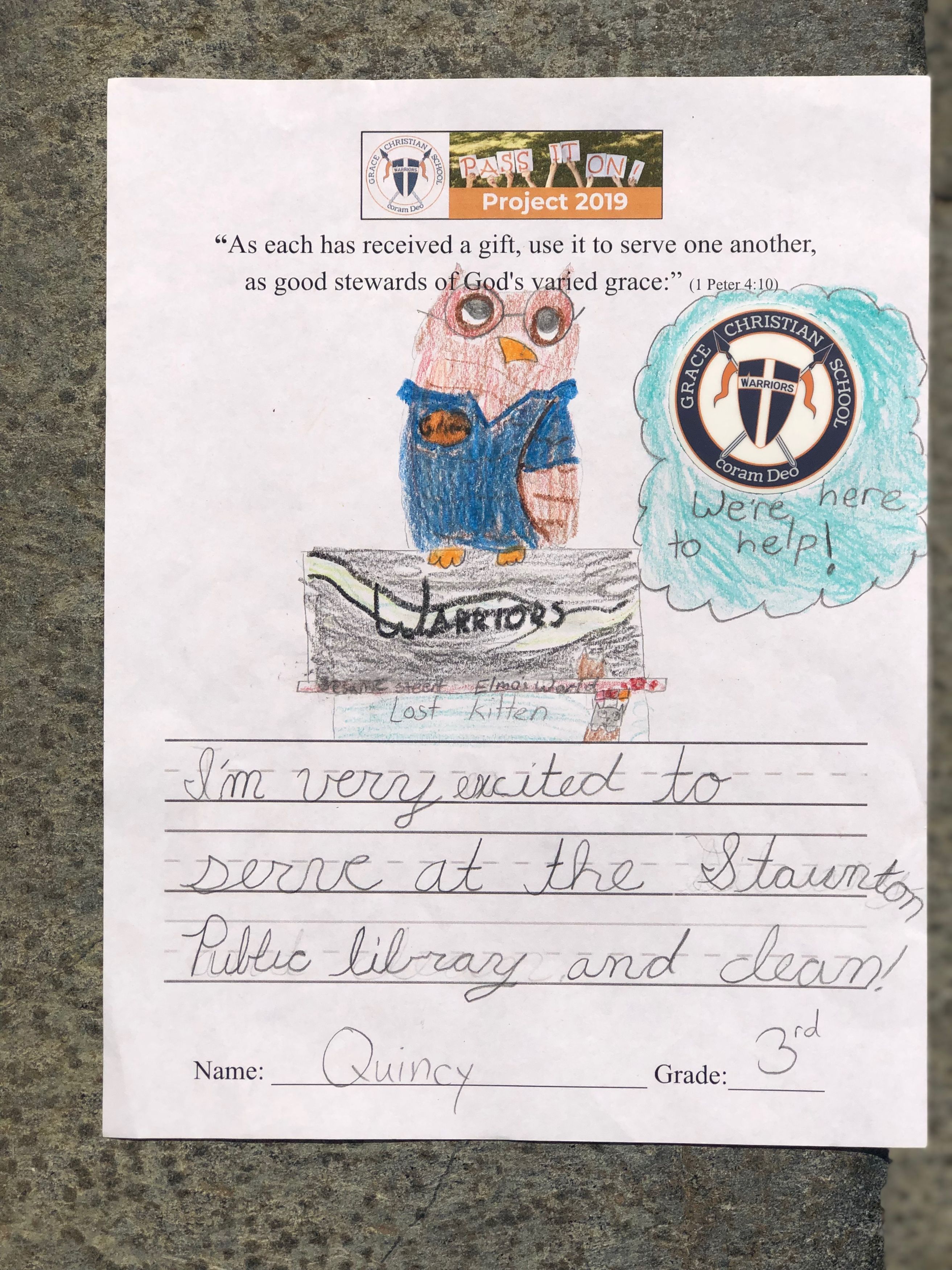 Our 5th Annual "Pass It On" Project will kick off October 4th!
The "Pass It On" Project is essentially a student-focused, personalized letter writing campaign that focuses on a giant, school-wide, year of community service.
For even the Son of Man came not to be served but to serve, and to give his life as a ransom for many. Mark 10:45
Our students are exhorted to live a life for Christ and not for themselves. They are regularly told that loving and following Jesus will result in the best plan and greatest adventure of their lives.
If you have any questions or thoughts to share about the " Pass It On " Project, we want to hear them! Please reach out to Kristen Lihos at klihos@gcswarriors.org.