GCS Benefit Auction - THANK YOU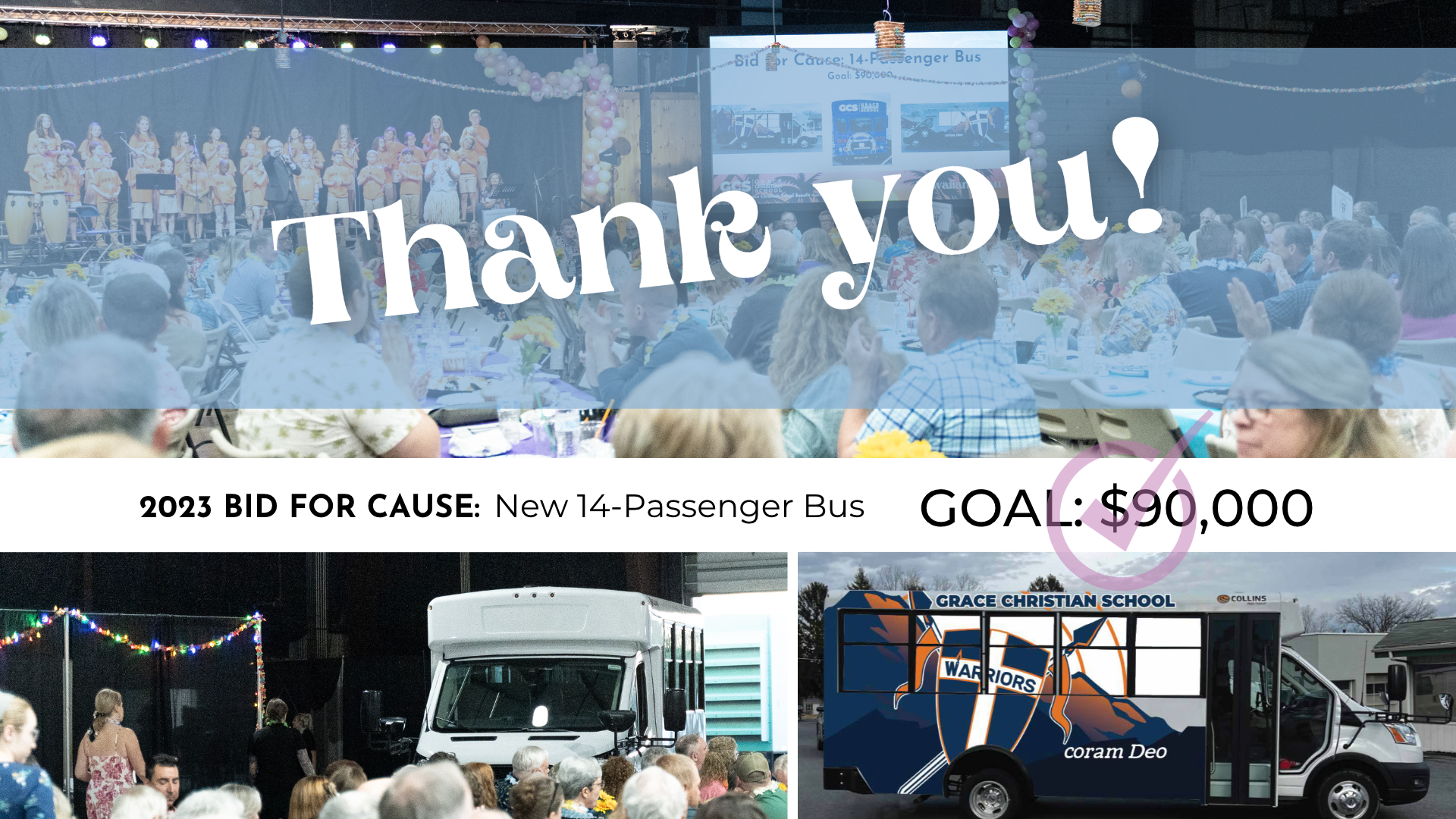 Our Grace Christian School Benefit Auction has been going strong for over 20 years! Our biggest fundraiser each year is a time for our community to come together for an evening of fun live entertainment, food, generous bidding, and fellowship. This is a time for us to rejoice with one another over what God has done in, through, and for our school, as well as raise funds. Every dollar raised from our fundraising events throughout the school year helps to ensure that Grace Christian School can continue to provide a sound academic education in a Christ-centered environment for many years to come.
For years now we have focused on one major school upgrade to fund at our auction as our "Bid for Cause"! One year it was loaded Chromebook carts for each campus. Other years it was classroom enhancements or increased school security. Stay tuned to hear the exciting news of what our "Bid for Cause" will be this year!
Throughout the school year we have many opportunities available to volunteer to further our fundraising efforts. Some of these opportunities include, but are not limited to, donating goods or services to be auctioned off, auction item acquisitions from businesses, mailings, food service, childcare during the auction, event-day check-in/checkout, and so much more.