Tuition
2023-2024 Tuition and General Fees
It is a priority of Grace Christian School to carefully manage finances in a manner that will keep the Christian school option affordable for our families.
The financial contributions of many help make this possible, from staff who are willing to serve for lower compensation than they might receive in the public workplace to our long-term relationships with donors who have partnered with us over the years. As part of our covenant community emphasis, and in addition to paying tuition, each GCS family participates in our annual "Pass It On Project" and "GCS Benefit Auction" through monetary gifts, goods, or service donations according to each family's ability (2 Corinthians 8:3). The commitment of so many enables the school to maintain a lower tuition rate than many schools with comparable programs.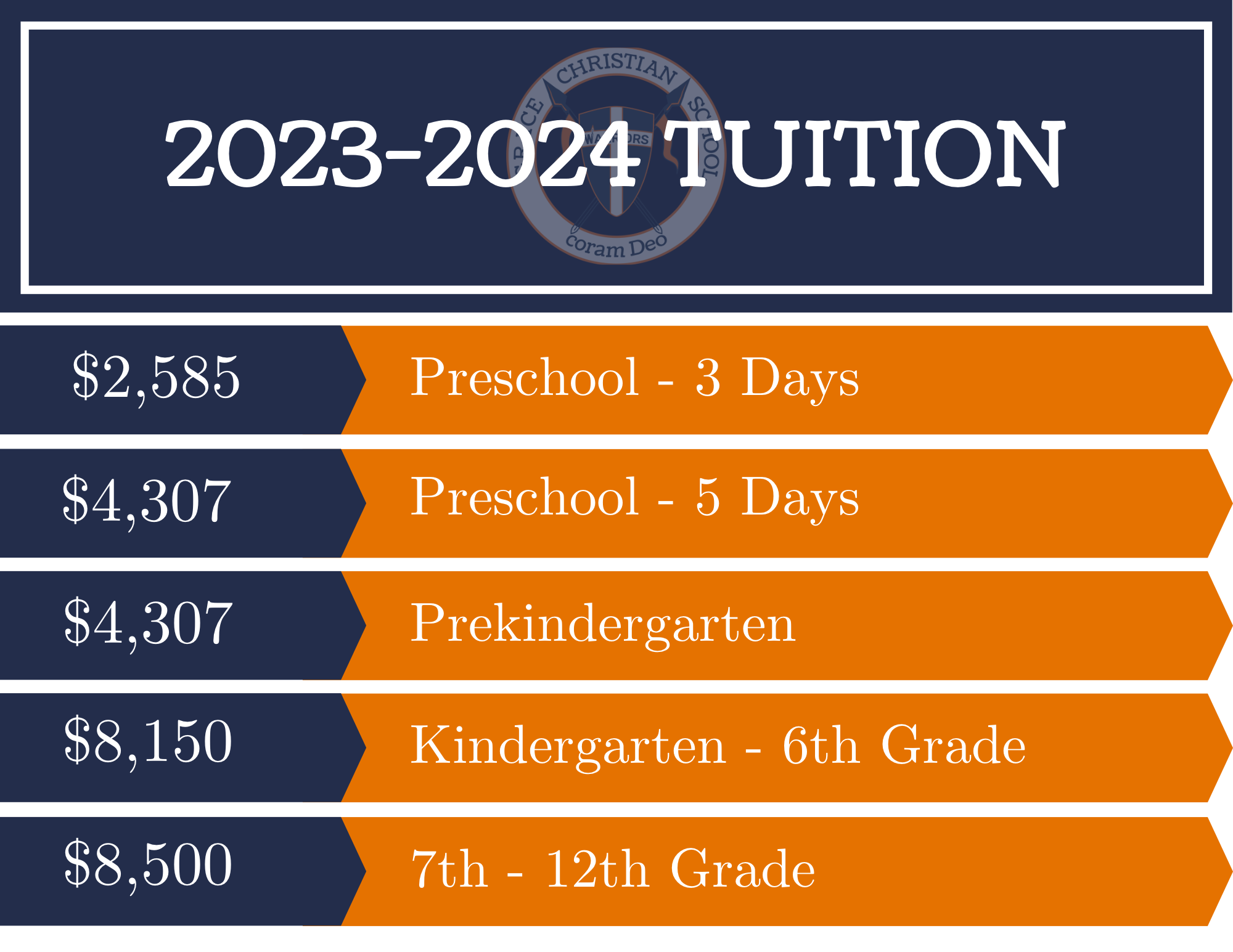 Click Tuition Discounts below to learn about multiple children and other discounts.
Additional fees are applied for the following services on an as-used basis:
Bus Service for the Waynesboro and Fishersville communities
Sport Fees
Retreat Fees
Dual Enrollment, Honors and AP classes, National Honor Society dues, and some electives
Before and After School Care
Challenge Program
Please contact our Admissions Director with any questions regarding tuition by calling (540) 886-9109 or by email at admissions@gcswarriors.org.