Legacy Partners
LEGACY PARTNERS FOR CHRISTIAN EDUCATION
LEGACY PARTNERS FOR CHRISTIAN EDUCATION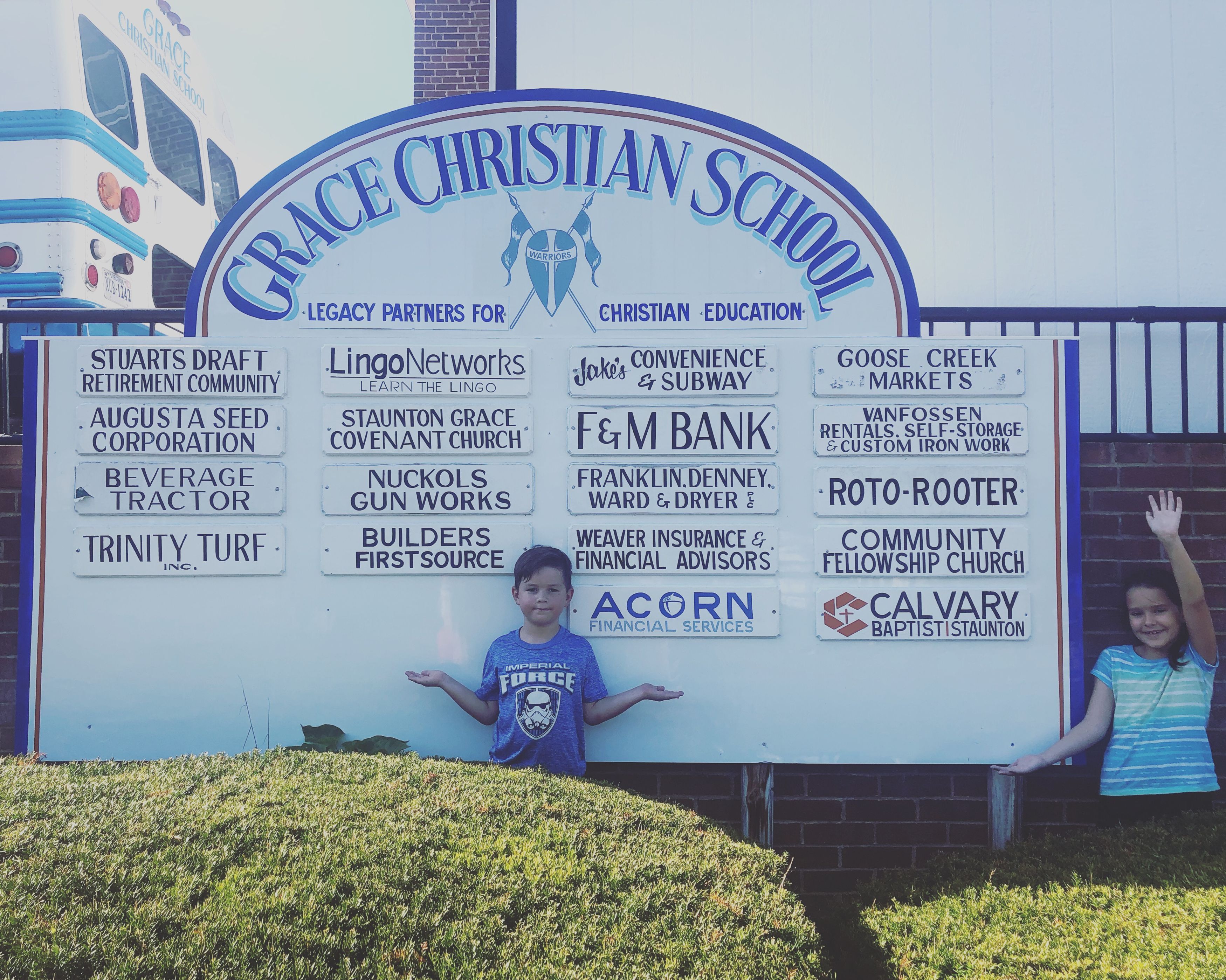 Fulfilling Christ's Great Commission through Christian Education
Grace Christian School is blessed to have a community of businesses and churches who partner with us to pass on a legacy of faith grounded in a Christian worldview to students who need tuition assistance.
Of each partner's gift is designated to the Tuition Assistance Fund which enables the school to provide need-based assistance to families who desire a Christian education for their children, but cannot afford the full tuition. As our enrollment grows, so does the economic diversity of our school families, thus making Tuition Assistance a necessary part of our budget.
PARTNERSHIP IMPACT
Our partners' support is so critical, as this GCS graduate's testimonial illustrates, "I would just like to express my gratitude for being able to be a student at Grace Christian School. Without the financial aid money that my family received, I would never have been able to attend Grace. I have learned so much here beyond basic academics. I have learned why Christianity makes the most sense and have decided that it is truly what I believe. I feel as though I am ready to face the world as I head off to college - knowing Jesus Christ is my rock and my salvation. Thank you for giving me this foundation! God has blessed me in so many ways through this school."
PARTNERSHIP LEVELS
Warrior ($10,000 or more annually)
Champion ($4,800 - $9,999 annually)
Defender ($2,400 - $4,799 annually)
Guardian ($1,000 - $2,399 annually)
Advocate ($500 - $999 annually)
Patron ($100 - $499 annually)
If you would like to learn more about the Legacy Partners for Christian Education program, please contact our coordinator, Chad Brown, at cbrown@gcswarriors.org or call (540) 886-9109. You can donate and join the program online here as well.