Fine Arts
Fine Arts
"A Christian should use these arts to the glory of God, not just as tracts, mind you, but as things of beauty to the praise of God. An art work can be a doxology in itself."
― Francis Schaeffer, Art & the Bible
Grace Christian School's Fine Arts Program encourages and assists students in developing their God-given gifts and talents through music, visual arts, and drama as a way of honoring and worshipping God, the Master Artist.
As image-bearers of our creator God, engagement in the arts deepens our understanding of Him as the Creator and furthers our relationship with him. At GCS, it is our goal to nurture student-artists from preschool through graduation and beyond. Students will develop artistic thought and skill, be challenged to articulate effectively through various artistic media, and practice their skills to engage the culture and redeem it for Christ and His kingdom.
Grace Christian School offers general music and art classes once per week for preschool and elementary students. Middle school students have the option of regular or advanced art classes, chorus and music appreciation classes, as well as drama class. High school students may participate in chorus, art, advanced art, acting, and drama classes. Our students perform throughout the year in chapel services, concerts, festivals and competitions, one-act plays, and a spring musical. GCS students can be seen serving our community by sharing their gifts and talents at area nursing homes and blessing our own school community by leading worship and caroling around the elementary school each Christmas.
Students at Grace Christian School also have the unique opportunity of taking individual private music lessons during their school day. Lessons are offered on all three campuses in guitar, piano, violin, viola, voice, and woodwinds.
Theater
Grace Christian School offers drama classes at both middle and high school levels. Theater students learn acting techniques and develop confidence both onstage and off. Our theater students love to showcase their talents in dazzling dramatic performances throughout the year. High school students enrolled in the fall acting course perform a one act play at the end of the semester, while spring students produce and perform a full length musical.
Past performances include The Wizard of Oz, Beauty and the Beast, The Sound of Music, The Importance of Being Earnest, and Annie.
The 2019-2020 high school production, The Little Mermaid, was on its way to becoming our best production yet, but unfortunately had to be canceled due to covid-19. Video highlights can be found on our YouTube page.
While the 2020-2021 school year may prove challenging, we still anticipate providing some exciting - if different - performance opportunities for our incredibly gifted theater students.
WATCH OUR LITTLE MERMAID PERFORMANCES HERE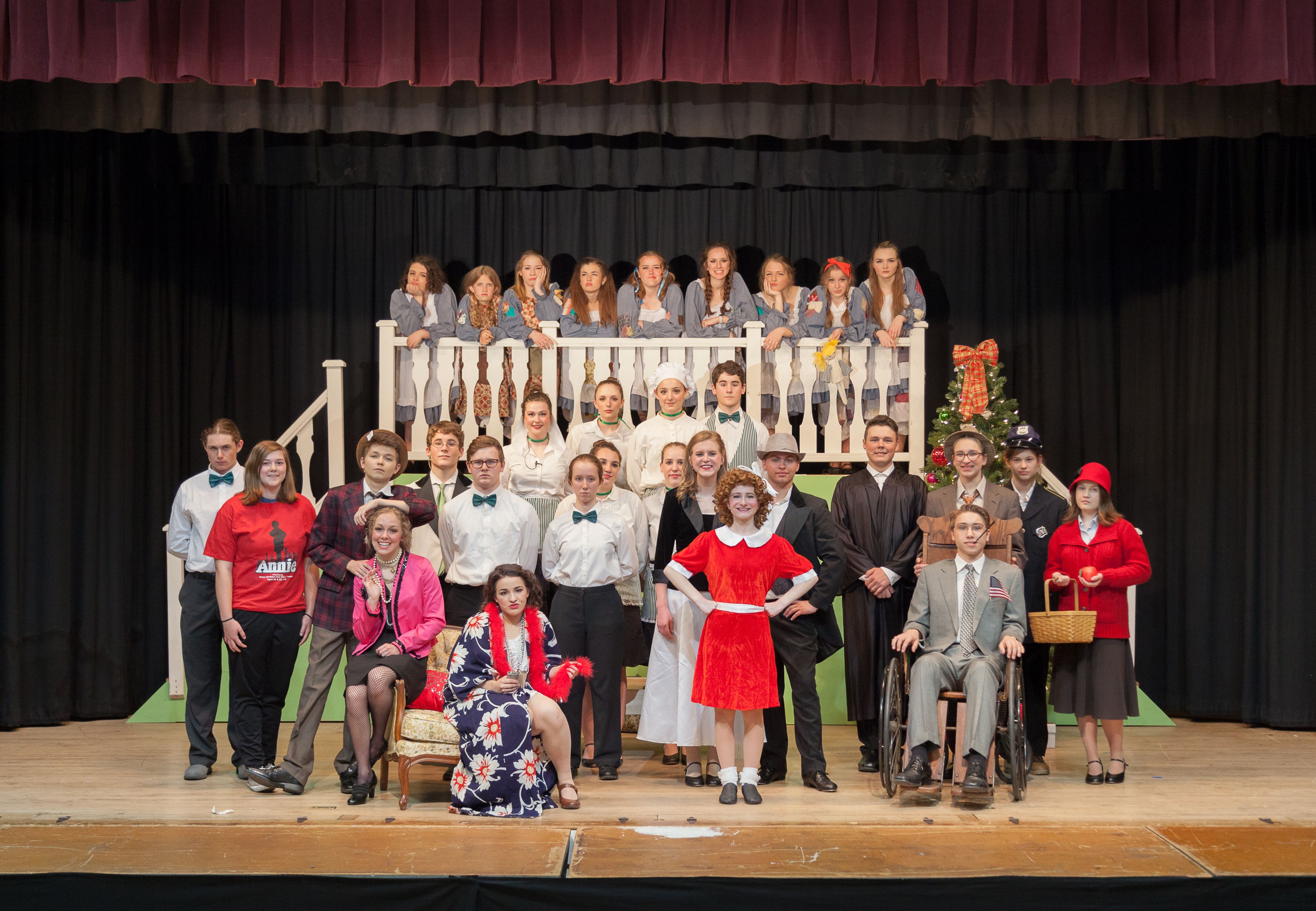 Art
Throughout the school year, artists in all grades have many opportunities to explore various art mediums, art history, and art appreciation.
Our students' artwork is showcased in an international online art museum called Artsonia. Through this website people all over the world are able not only to view our students' artwork, but to purchase keepsakes personalized with their favorite artwork. To view samples of GCS student artwork on the Artsonia website, click here.
Students in the first through eighth grades with special interest in art are offered classes throughout the year with After School Art and our Fine Arts Summer Camp. These classes offer a great variety of projects to engage students in hands-on learning as well as Art History and Multi-Cultural Art.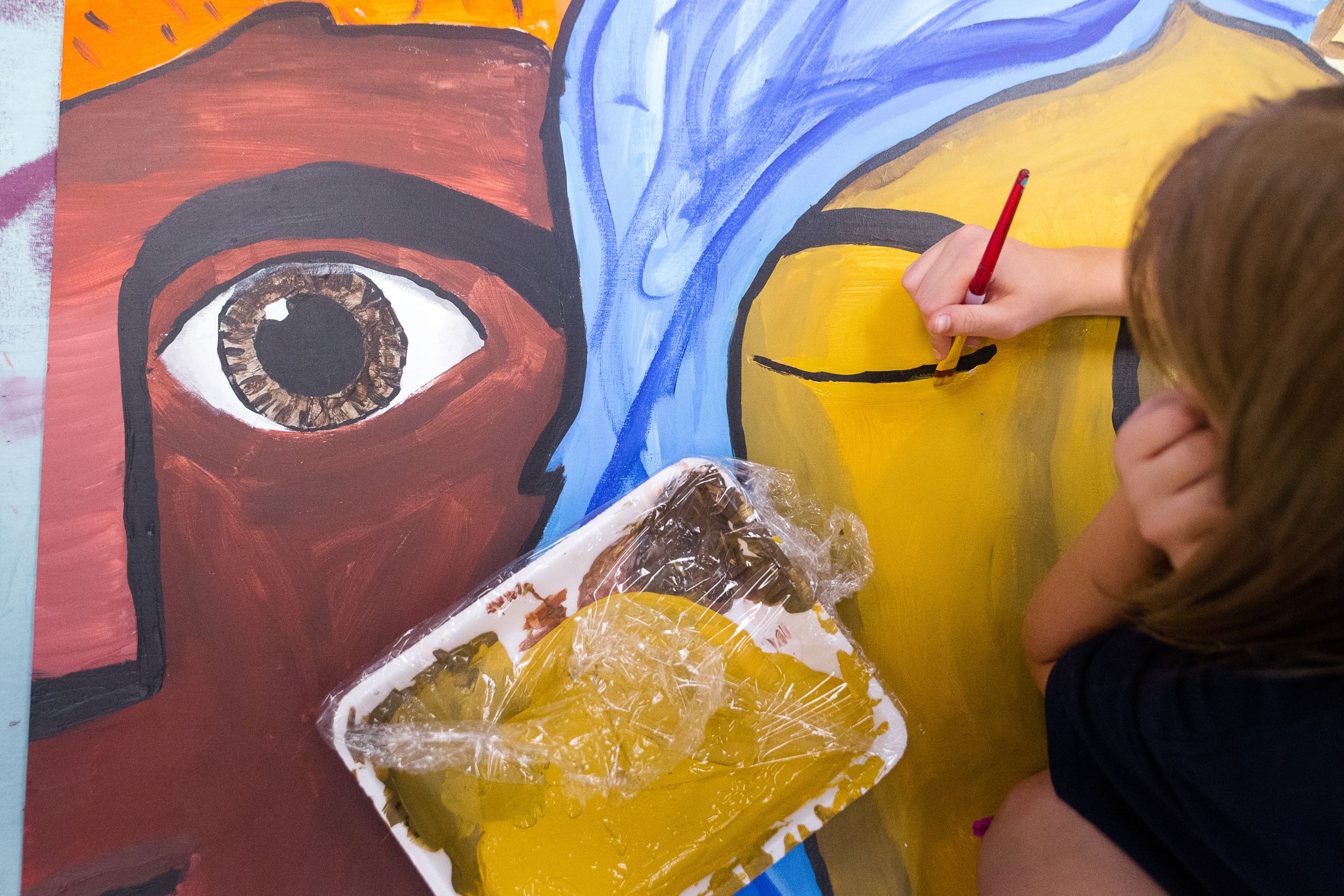 Music
Chorus, instrumental groups, music appreciation and music theory are taught from the elementary school through the high school level. Students perform in school productions, chapels, choral competitions, music festivals and other events in the community.
Elementary students learn the basics of music in general music classes and participate in the chorus. Middle school students must participate in either chorus or a general music class. High school students may sing with the choir or lead worship during weekly chapels with the praise and worship band.
Private lessons are offered to all students in voice, piano, guitar, brass, woodwind or strings.

After school chorus is offered for all students in second through sixth grade.